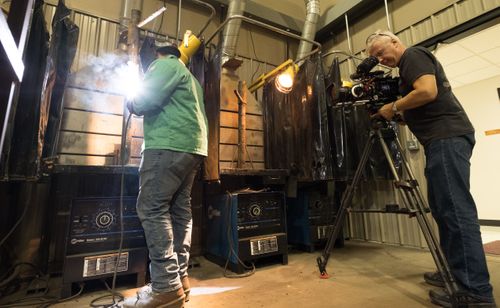 About Dave
Dave Goulding is best known for the dynamic and compelling moving pictures he captures as well as his collaborative and creative approach to the story telling process. Dave's acclaimed work as a DP has earned him the respect of numerous filmakers and multimedia producers world wide. He brings to each and every project his 37 years of experience, constantly striving for excellence and high production values.
Over his career Dave's work has taken him to more than 50 countries, 3 Olympic Games, and the summit of Mount Kilimanjaro. He has filmed numerous celebrities, several Presidents, indigenous people of the Amazon, and humanitarians such as Mother Theresa and the Dalai Lama.
Working on a variety of films for major networks, independent production companies, government agencies, corporate and commercial clients, Dave also specializes in independent feature documentaries.
12 Emmy awards top Dave's long awards list, and twice he has been selected by the White House News Photographers Association as their "Cameraman of the Year".